Dance Visions 2018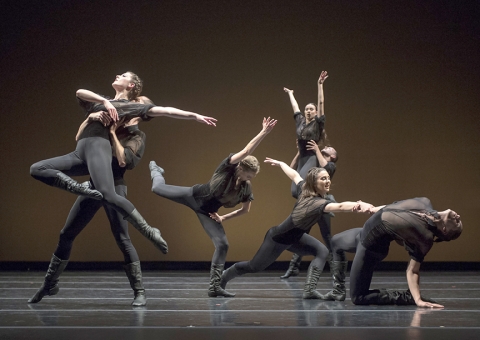 Dance Visions 2018
Chad Michael Hall and Tong Wang, Artistic Directors
February 22 – 24, 2018
Irvine Barclay Theatre*
Dance Visions, the premier annual production by the Department of Dance, is ready to thrill audiences with original choreography from the illustrious dance faculty including Lar Lubovitch, Donald McKayle, Chad Michael Hall, and Lisa Naugle with video by John Crawford as well as a re-staging of Marius Petipa's "The Kingdom of the Shades" from his full length ballet La Bayadère by Tong Wang and Diane Diefenderfer.  Their vibrant and provocative compositions will feature graduate and undergraduate dance students in works that draw on the fusion of dance, music, media and theatrical elements.
Choreography by:
Lar Lubovitch
Donald Mckayle
Chad Michael Hall
Lisa Naugle
Video by John Crawford
"The Kingdom of the Shades" Restaged by Tong Wang and Diane Diefenderfer
With Collaborations by:
Mari Kimura, Violinist, Composer
Dipu Gupta, Set Designer
Lonnie Alcaraz, Lighting Designer
Performances
Evenings: Feb. 22, 23, 24 at 8:00 p.m.
Matinee: Feb. 24 at 2:00 p.m.
Approx. running time: 2 1/2 hrs.
Tickets:
General $25
Seniors, Groups 10+, UCI Faculty & Staff $21
UCI Students & Children under 17 $12
*Tickets purchased at the Barclay Box Office will incur a $1 fee per ticket.
(photo by Steve Zylius/UCI Communications)
The Choreographers and Artists
Lar Lubovitch - (Choreographer) Distinguished Professor Lar Lubovitch trained at The Juilliard School and founded the Lar Lubovitch Dance Company in NYC in 1968.  Now celebrating its 49th season, it has gained an international reputation as one of America's top dance companies. His works are also included in the repertoires of major dance companies throughout the world. Othello - A Dance in Three Acts, created for American Ballet Theatre and San Francisco Ballet, appeared on PBS's "Great Performances" (Emmy nomination). Film and television dances include Fandango (International Emmy), My Funny Valentine for Robert Altman's film The Company (American Choreography Award nomination) and, Concerto Six Twenty-two and North Star for BBC. Lubovitch has also made a notable contribution to the advancement of ice-dancing with pieces for numerous Olympic skaters, as well as ice-dance specials for television: The Sleeping Beauty (PBS), The Planets (A&E) (International Emmy nomination, Cable Ace Award, Grammy Award).  His work on Broadway included Into the Woods (Tony nomination), The Red Shoes (Astaire Award) and Tony Award-winning revival of The King and I. In 2007, Lubovitch founded the Chicago Dancing Festival, in collaboration with the City of Chicago, and the Museum of Contemporary Art, which included performances by leading American dance companies. The festival reached over 18,000 people annually and was completely free to the public. In 2016, he premiered a new dance based on the Pushkin poem, The Bronze Horseman, at the Mikhailovsky Ballet in St. Petersburg, Russia. Recent awards include: 2007, Chicagoan of the Year (Chicago Tribune); 2008, Chicagoan of the Year (Chicago Magazine); 2011, Ford Fellow (US Artists); 2011, Dance/USA Honors Award; 2012, Prix Benois de la Danse for Choreography, Bolshoi Theatre, Moscow; 2013, American Dance Guild Lifetime Achievement Award; 2014, Honorary Doctorate from The Juilliard School; 2015, named one of America's Irreplaceable Dance Treasures by the Dance Heritage Coalition; 2016, ADF Scripps Award for Lifetime Achievement; 2016 Dance Magazine Award.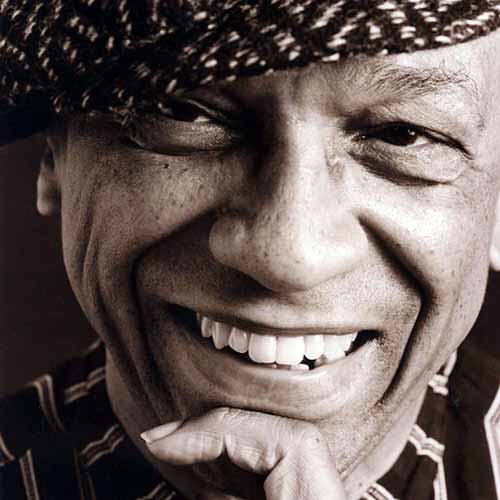 Donald McKayle – (Choreographer) recipient of honors and awards in every aspect of his career, has been named by the Dance Heritage Coalition as "one of America's Irreplaceable Dance Treasures." He currently holds the positions of Professor Emeritus at UC Irvine and Artistic Mentor for the Limón Dance Company. His choreographic masterworks, considered modern dance classics include "Games", "Rainbow Round My Shoulder", "District Storyville" and "Songs of the Disinherited." He has choreographed over ninety works for dance companies in the United States, Canada, Israel, Europe and South America. The Alvin Ailey American Dance Theater, the Cleo Parker Robinson Dance Ensemble, the Dayton Contemporary Dance Company, and the Lula Washington Dance Theatre serve as repositories for his works. In October 2016, Donald McKayle was awarded the BESSIES NY Dance and Performance Award for Outstanding Revival for the Dayton Contemporary Dance Company's revival of "Rainbow 'Round My Shoulder" produced at Paul Taylor's American Modern Dance. In April 2005, Donald McKayle was honored at the John F. Kennedy Center in Washington, D.C. and presented with a medal as a Master of African American Choreography. Five Tony Nominations have honored his choreography for Broadway musical theater: "Sophisticated Ladies", "Doctor Jazz", "A Time for Singing", and for "Raisin", which garnered the Tony Award as Best Musical, and for which he received Tony nominations for both direction and choreography. For "Sophisticated Ladies", he was honored with an Outer Critics Circle Award and the NAACP Image Award. His work for film included Disney's "Bedknobs and Broomsticks", "The Great White Hope", and "The Jazz Singer". For his work in education, he earned the Balasaraswati/Joy Ann Dewey Beinecke Endowed Chair for Distinguished Teaching, UCI's Distinguished Faculty Lectureship Award for Research, and he is a recipient of the UCI Medal, the highest honor given by the University of California, Irvine. He is the recipient of an Honorary Doctorate of Dance from both Cornish College of the Arts and The Juilliard School in 2008 and 2009 respectively. In 2010, he received the Lifetime Achievement Award from the California African American Museum. He established the UCI Etude Ensemble in 1995, a dance company for which he is Artistic Director and for whom he has choreographed over twenty new works, each serving as testaments of his ever increasing innovation in the art of Dance. Several of these works have been absorbed into the repertoires of professional dance companies such as his work "Uprooted pero Replantado", (chor. 2015) which deals with the topic of immigration. In February of 2016 he presented a revival of his masterpiece "House of Tears" (chor. 1992), and created his work, "Bittersweet Farewell."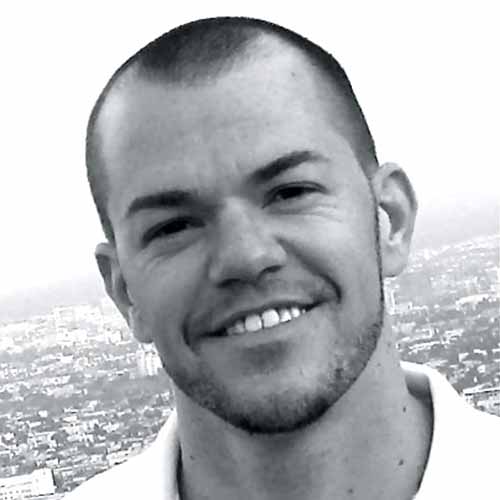 Chad Michael Hall - (Co - Artistic Director and Choreographer) Chad is currently an Assistant Professor of Dance at the University of California, Irvine and the Founder, Artistic Director and Choreographer of MULTIPLEX DANCE in Los Angeles. He is recognized nationally and internationally for his creative work both as a choreographer and performer. His latest work, Critical Mass, with collaborator John Toenjes premiered at the Krannert Center for the Performing Arts February 2-4, 2017. In 2016, Hall created the West Hollywood Dance Festival, a new annual event sponsored by the city through a Cultural Resource Development Grant.  Hall first moved to LA in 2004 to perform with the internationally renowned Diavolo/Architecture in Motion, touring throughout the U.S. and around the world.  He has also performed with BODY TRAFFIC, Regina Klenjoski Dance Company and the Pittsburgh Dance Alloy, among others, and has served on the dance faculty at Loyola Marymount University. For more information, visit www.multiplexdance.org.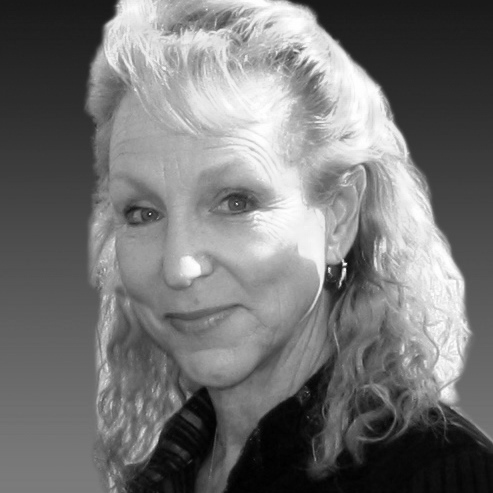 Lisa Naugle – (Choreographer) Professor and Chair of the Department of Dance at University of California, Irvine, earned her M.F.A. from New York University (NYU), Tisch School of the Arts and her Ph.D. in Dance Education from the NYU Steinhardt School of Culture, Education and Human Development. As Choreographer and Performer, she has presented works in Eastern and Western Europe, Asia, and South and North America. She is recognized for solo dance improvisation performances, choreography with live video using the Active Space system conceived and developed by John Crawford, and her long-term, national and international collaborations with composers and other interactive artists. In 2009, she founded DTM2 Improvisation Ensemble (DTM2 represents Dance, Theatre, Music and Media) a pick-up dance company that changes depending on the project. She continues as Artistic Director and Choreographer. DTMT2 Ensemble has performed in Italy, Spain, China and New York. For the past four summers Lisa has held a courtesy appointment as Director of Dance at NYU's IMPACT Summer Program, an interdisciplinary summer program.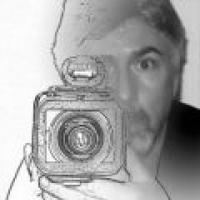 John Crawford is a media artist, interactive performance director, technology developer and interaction designer. Intersecting software with digital media and theatrical performance, he uses computers and video to create painterly animations and motion graphics closely integrated with dance. His projects explore embodied interaction, combining processed video and digital animation with motion capture, real-time motion tracking, image processing and telematic performance. He originated the Active Space concept in 1994 to describe his interactive performance systems that produce visuals and music in response to movement. His work has been performed and exhibited across North America and in Asia, Europe and South America. He is the creator ofDance-IT, an interactive media/dance installation, and is directing Threads and Trajectories, a dance/media performance with Beijing Modern Dance Company. Other recent work includes a new version of Donald McKayle's Angelitos Negros, reinterpreted for the screen; the hip-hop dance/media performance Something to Do with Love, with Rennie Harris; the telematic dance/media performances Songs at a Distance and Ootoo plus the Urban Fabric series of interactive dance/media performances in Beijing, Paris and Prague. John is Associate Professor of Dance and Media Arts at University of California Irvine, where he directs the annual UCI Dance Film Festival and the campus-wide Digital Arts Minor program. His course offerings include dance filmmaking, motion capture animation, interactive media, telematic performance and digital arts. As a software developer, his credits include projects for Adobe, Microsoft and other companies. As a theatre director and actor, he studied with Sanford Meisner at the Neighborhood Playhouse in New York.
Tong Wang – (Co - Artistic Director) Following a successful career as a principal artist, Tong Wang has continued to devote his talents to the field of dance as a Choreographer, Dance Professor and Master Teacher. In recent years, Tong's creative works have continued to become notable internationally. While his choreographic works have received high praise from the nationally ranked dance departments of University of Utah, Butler University and University of California-Irvine, his work has also been performed by professional companies such as Ballet West, China Military Dance Ensemble, and Ballet Arkansas. One of his recent works, Qiu Yie, won him an Outstanding Choreographer Award at the 2012 Youth America Grand Prix, the largest ballet competition in the world. Internationally, Tong has been teaching Master Classes and giving workshops to Beijing Dance Academy, Beijing Normal University, Science and Technology University of China, Fudan University, Nanjing University of the Arts, Nanjing Normal University, Tianjing Normal University and Shanghai Normal University.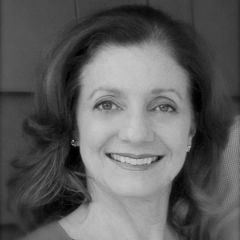 Diane Diefenderfer - (Rehearsal Director) Diane enjoyed a 20-year career as a soloist with the Frankfurt Ballet, Eglevsky Ballet NY and the Los Angeles Ballet companies. She performed throughout the United States, Europe and Asia in classical repertoire as well as numerous Balanchine ballets – Serenade, Four Temperaments, Apollo, La Valse, Scotch Symphony, Allegro Brilliante to name a few. Diane's early training was as a trainee with the Harkness Ballet as well as the ABT School. She is a Lecturer in Dance at UC Irvine and serves as Undergraduate Advisor. Diane created the Pilates program for the dance department, directing activities in the Dance Wellness Suite, educating dance majors in increased kinesthetic awareness and injury prevention/rehabilitation. Diane, a certified Master Teacher of the Pilates Method, is a second-generation Teacher. She opened Studio du Corps/Pilates Center of Orange County in 1987, creating the first Pilates studio south of Los Angeles. Diane lectures internationally at Pilates conferences, schools and universities.
Dates:
February 22, 2018 - 8:00 pm
February 23, 2018 - 8:00 pm
February 24, 2018 - 2:00 pm
February 24, 2018 - 8:00 pm