Dance Visions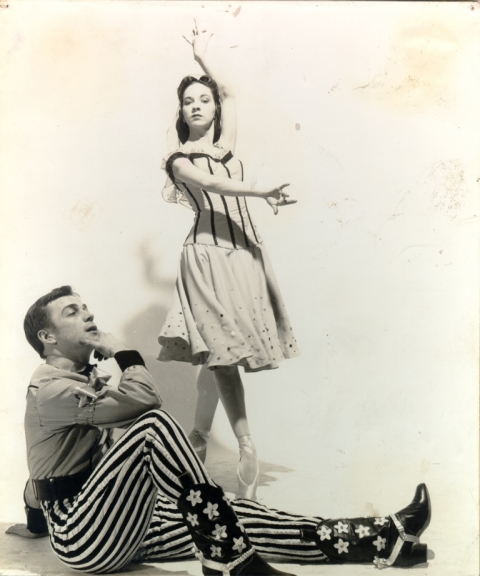 Dance Visions

February 11 - 15, 2015
Molly Lynch, Artistic Director
As UC Irvine celebrates its 50th anniversary, the Department of Dance is thrilled to present a revival of Founding Chair Eugene Loring's iconic 1938 American ballet Billy the Kid. Commissioned by Lincoln Kirstein and featuring a rousing score by Aaron Copland, Loring originally choreographed this exciting work for Chicago's Ballet Caravan Company. The program will also include works by outstanding faculty members Tong Wang, Shaun Boyle, and Donald Mckayle.

Claire Trevor Theatre
Evenings: Feb. 11, 12, 13, 14    8:00 pm
Matinees: Feb. 14, 15                 2:00 pm
General $20 / Seniors, Groups 10+, UCI Faculty & Staff $18 / UCI Students & Children under 17 $11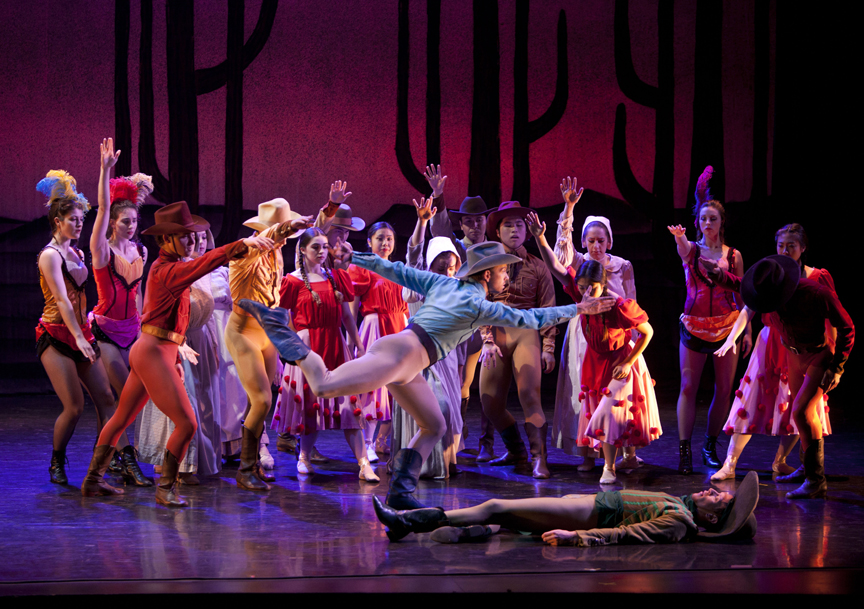 Complimentary shuttle service is provided for our disabled guests or those with mobility issue from the Mesa Parking Structure to the shows scheduled above.
Shuttle services will begin one hour before showtime and will meet patrons on Level Two (Mesa Road street level) of the Mesa Parking Structure, by the elevator. Advance notice is appreciated, but not required.  For additional information, please call the Arts Box Office (949) 824-2787 or emailartstix@uci.edu.  (Schedules are subject to change. See posted schedule at http://www.arts.uci.edu/shuttle)
Read more about this event: CTSA Stages Revival of Eugene Loring's Billy The Kid

Monday, February 9th
6:00 - 7:00 pm
Special Lecture:
"Eugene Loring: The Making of Billy the Kid"
Presentation by:
Patrice Whiteside, Artistic Executor of the Eugene Loring Estate
Howard Sayette, regisseur of Billy the Kid
Donald Bradburn, Dance Historian
Moderator
Molly Lynch, Associate Professor of Dance
Winifred Smith Hall
Free and open to the public.
To RSVP - artsoutreach@uci.edu
ORANGE COAST MAGAZINE: February 2015 - Read Laura Blieberg's article on Eugene Lorig and "Billy the Kid"
RECENT INTERVIEW ON KUCI: February 8 -  "Get the Funk Out!" with Janeane Bernstein. Featuring Molly Lynch, Shaun Boyle, and Tong Wang
RECENT INTERVIEW ON KUCI: February 10 - Michaela Holland interviews Molly Lynch as the Artistic Director for Dance Visions 2015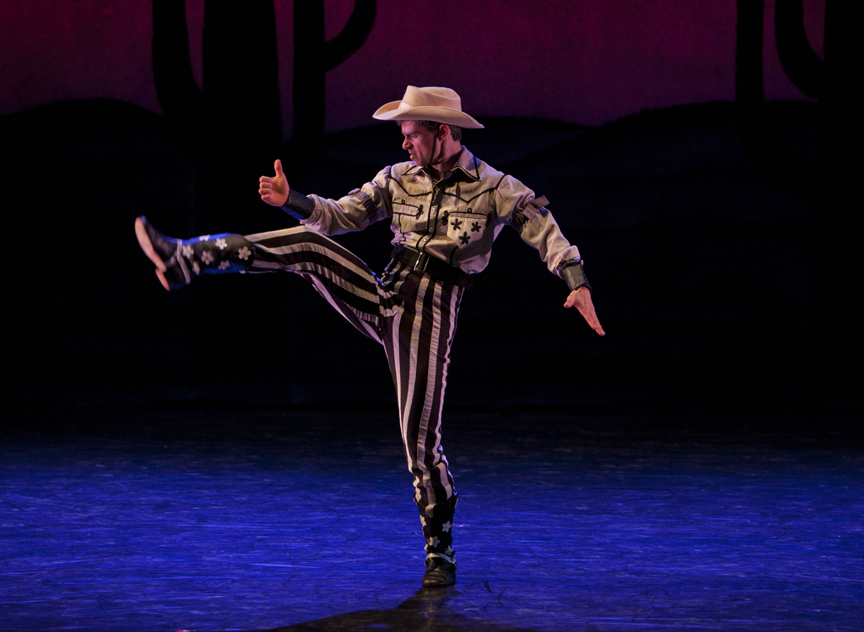 ANTEATER TV INTERVIEW:
Photos by Rose Eichenbaum
Dates:
February 11, 2015 - 8:00 pm
February 12, 2015 - 8:00 pm
February 13, 2015 - 8:00 pm
February 14, 2015 - 2:00 pm
February 14, 2015 - 8:00 pm
February 15, 2015 - 2:00 pm