Masculine ⇔ Feminine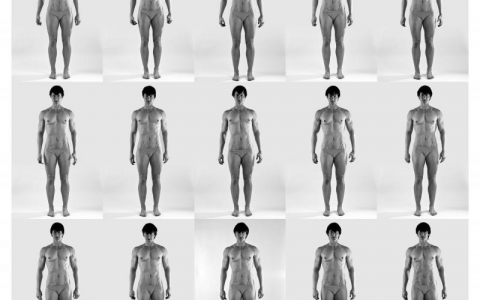 Masculine ⇔ Feminine
Curated by by David Familian with Micol Hebron
January 28 – May 13, 2017
Beall Center for Art + Technology
Opening Reception: Saturday, January 28, 2– 5 p.m.
Masculine ⇔ Feminine grapples with contemporary perceptions and receptions of the human body performed through different gendered identities and propagated by diverse technologies. The exhibition includes artists whose sculptural installations, videos and other media explore issues ranging from gender difference and feminist essentialism, to the mechanized, hybridized body and fantasies of the physical transformation and sensory adaption to our corporeality in the future.
All exhibitions are free admission and open to the public.
Closed: Mar 28 – Apr 3

712 Arts Plaza | Irvine, CA 92697 | beallcenter.uci.edu
Gallery Hours | Tuesday - Saturday | 12–6 p.m.
The Beall Center's 2016-17 exhibitions are supported by the Andy Warhol Foundation for the Visual Arts and The Beall Family Foundation. The Beall Center received its initial support from the Rockwell Corporation in honor of retired chairman Don Beall and his wife, Joan, the core idea being to merge their lifelong passions – technology, business and the arts – in one place.  Today major support is generously provided by the Beall Family Foundation.
LASER Talk: Expessing Gender (March 20, 2017)
Dates:
January 28, 2017 - 12:00 pm
January 28, 2017 - 2:00 pm