Beall Family Day - Fall
Fall 2015
Beall Family Day
October 24, 2015
11:00 am – 4:00 pm
Beall Center for Art + Technology 
Through Family Day activities, the Beall Center seeks to stir the imagination and motivate young people to delve into the basics of science, technology, and visual literacy – skills that are critical to the next generation's success in the workplace and in life.  Family Day events include hands-on art and science activities, art and technology demonstrations, videos and more. It's a fun-filled day for the entire family! 
Scheduled Activities Include:
Beall Center Exhibition: Objects of Wonder brings together a wide range of international artists whose work exhibits strange and unusual functions, engaging in conceptual phenomena like time, light, energy with unique combination of art and science.
Paper Rocket Make & Launch: Color, cut-out and build paper rockets then launch them with air powered launcher. Provided by OC Mini Maker Faire.com.
Optricks & Optobotics:  Discover light and its "magical" properties from the Optics Institute of SoCal and the UC Irvine Photonics Society.  OSSC.org / OISC.net.  Presentation at 12pm & 1pm in Winifred Smith Hall.
Steam Powered Education: Build a camera obscura and or electric motor from a magnet and wire provided by STEAM.poweredEducation.com.
Lasers + Photonics:  Check out the fun and advances in science through light provided by Irvine Valley College's Lasers + Photonics Program.
Inspire Charter Schools:  Families will be supplied with items and guidance to create a bug with glowing LED lights for eyes. Online Independent Study for K-12th grade. inspireschools.org
Download the Kaleri App: Join a growing vibrant art community, and learn more about exhibitions in Orange County and beyond.  www.kaleri.com.
Design Model Making & Prototyping:  Urban Workshop is DIY workshop and makerspace that provides the highest caliber of tools and equipment for its members to use along with the instruction needed to use it safely and effectively. http://urbanworkshop.net
Plus… Food and refreshments available at the CyberA Café.
Family Day is a FREE event for all ages.
Beall Center's 2014-15 exhibitions supported by the Andy Warhol Foundation for the Visual Arts, and The Beall Family Foundation.
THANK YOU FOR JOINING US ON FAMILY DAY!  SEE ANTEATER TV'S COVERAGE OF THE EVENT.
Images from Spring 2015 Family Day: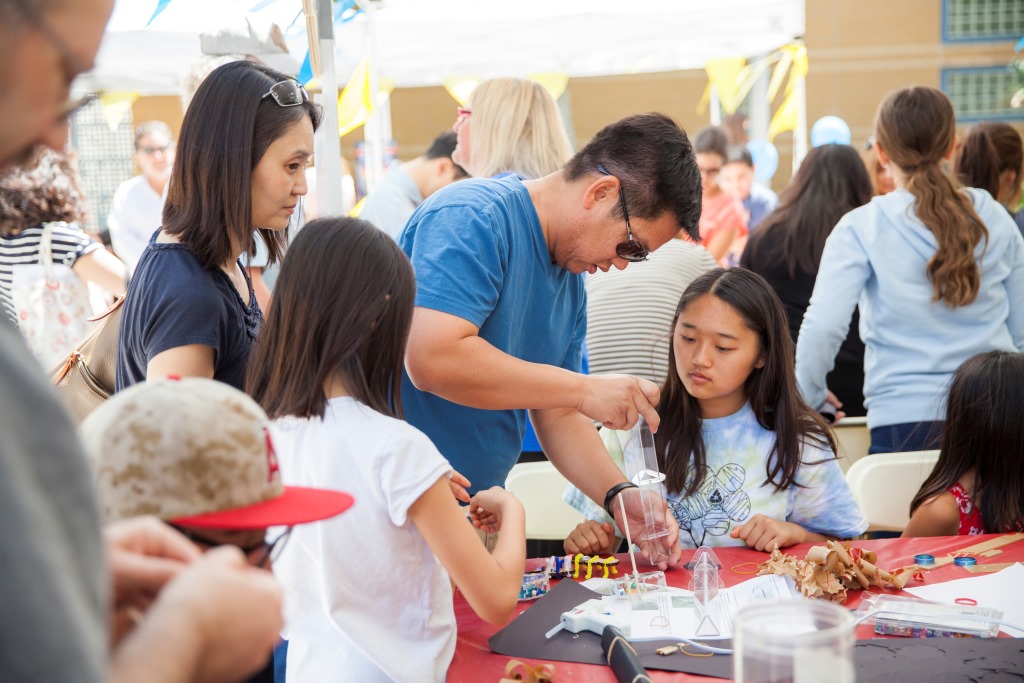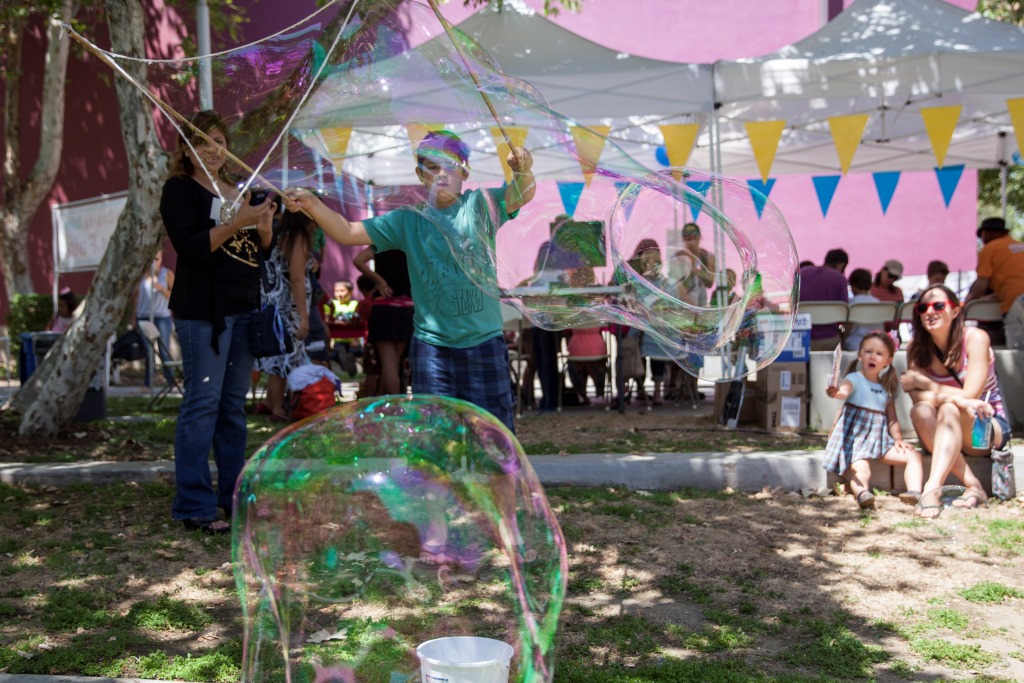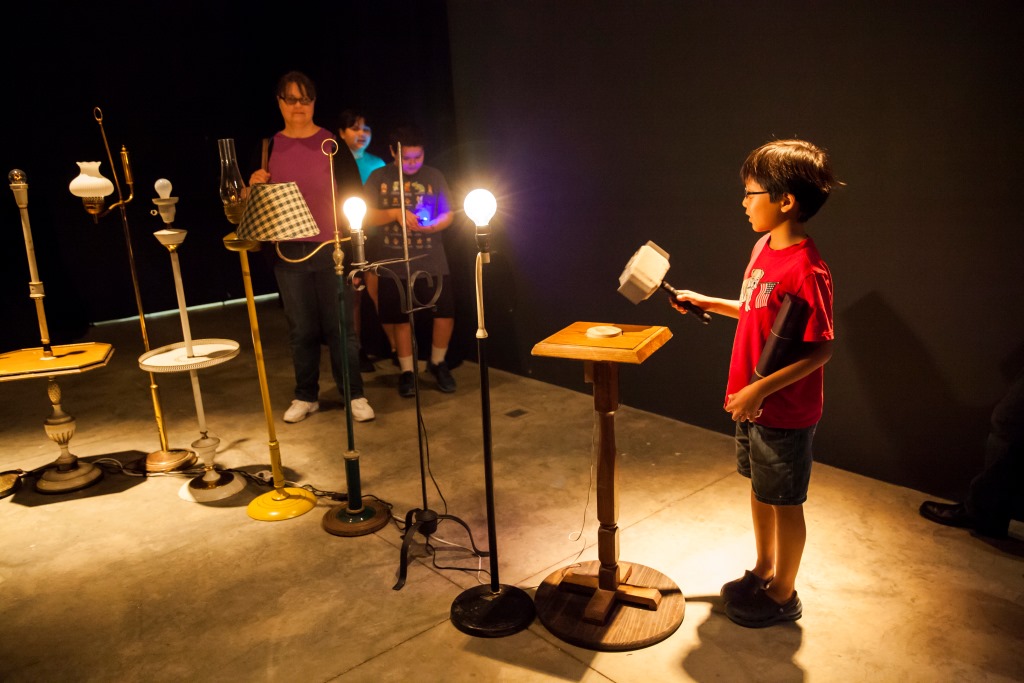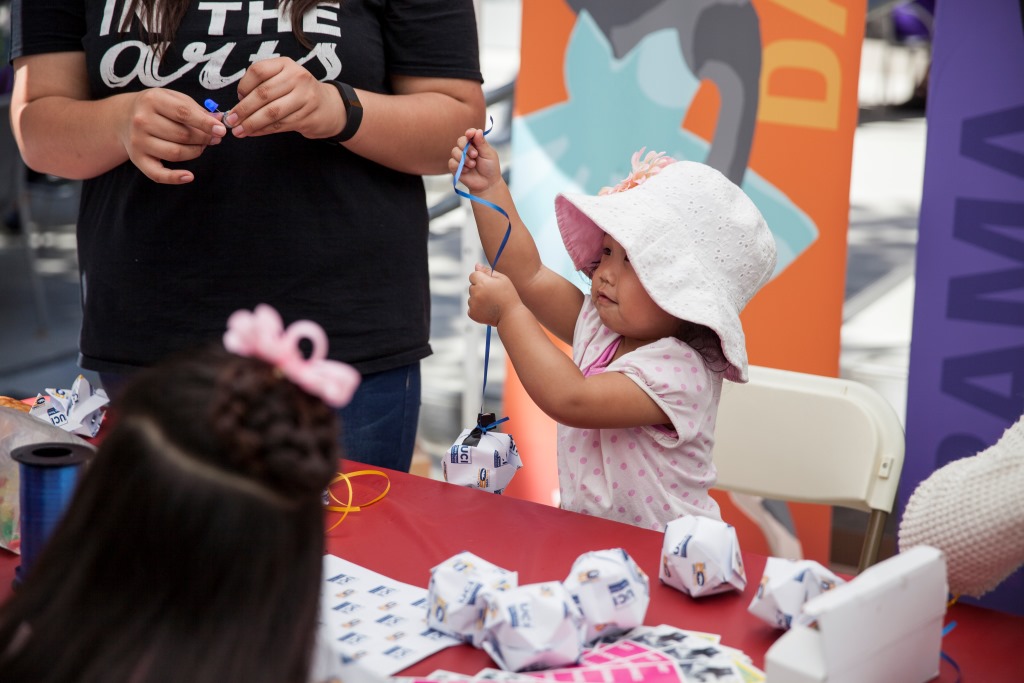 Free admission. Public is welcome.
(photos by Skye Schmidt, CTSA Marketing)
Dates:
October 24, 2015 - 11:00 am