Room Gallery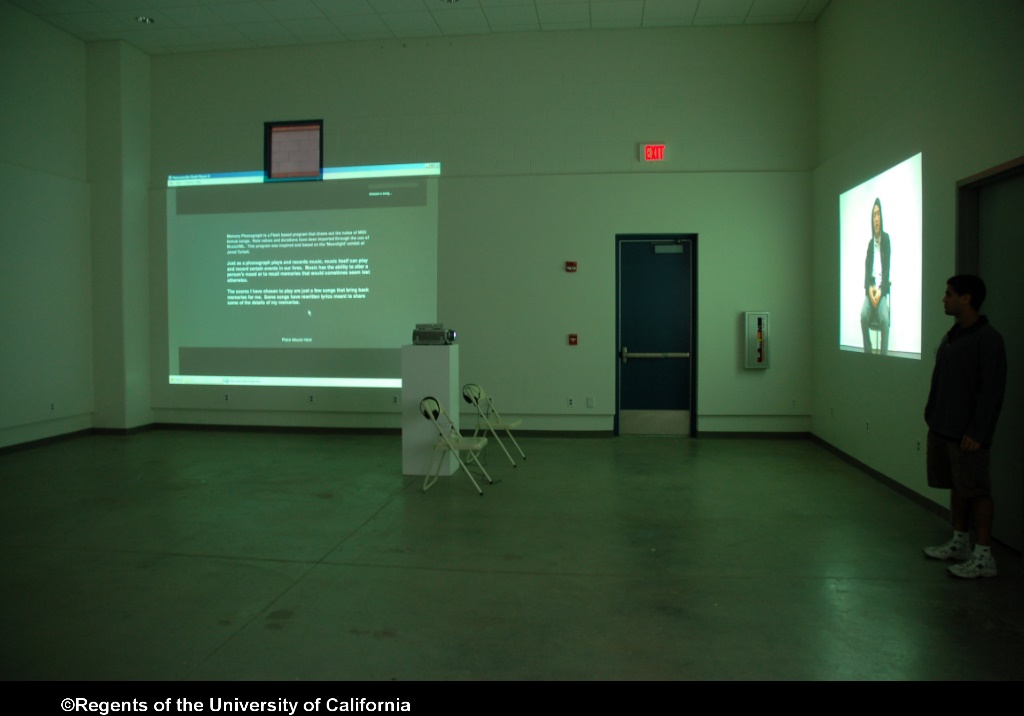 The Room Gallery is a dedicated Art space used primarily for Graduate and Undergraduate Exhibitions. It is approximately 850 sq. feet and provides an excellent space for single exhibitions.
Student Exhibitions
Spring Quarter
June 8 – 16, 2017
Opening receptions: Thursday, June 8, 6– 8 p.m.
Undergraduate Honors Thesis Exhibition
University Art Gallery
Select Undergrad Exhibition
Curated by Critical & Curatorial MFA Program
Room Gallery, ACT Room 2206
All exhibitions are free admission and open to the public.
Presented by the Department of Art at the

University Art Galleries
712 Arts Plaza | Irvine, CA 92697 | uag.arts.uci.edu
Gallery Hours | Tuesday - Saturday | 12–6 p.m.
June 8 - 6:00 pm

to

June 16 - 6:00 pm
View this Event