Experimental Media Performance Lab (xMPL)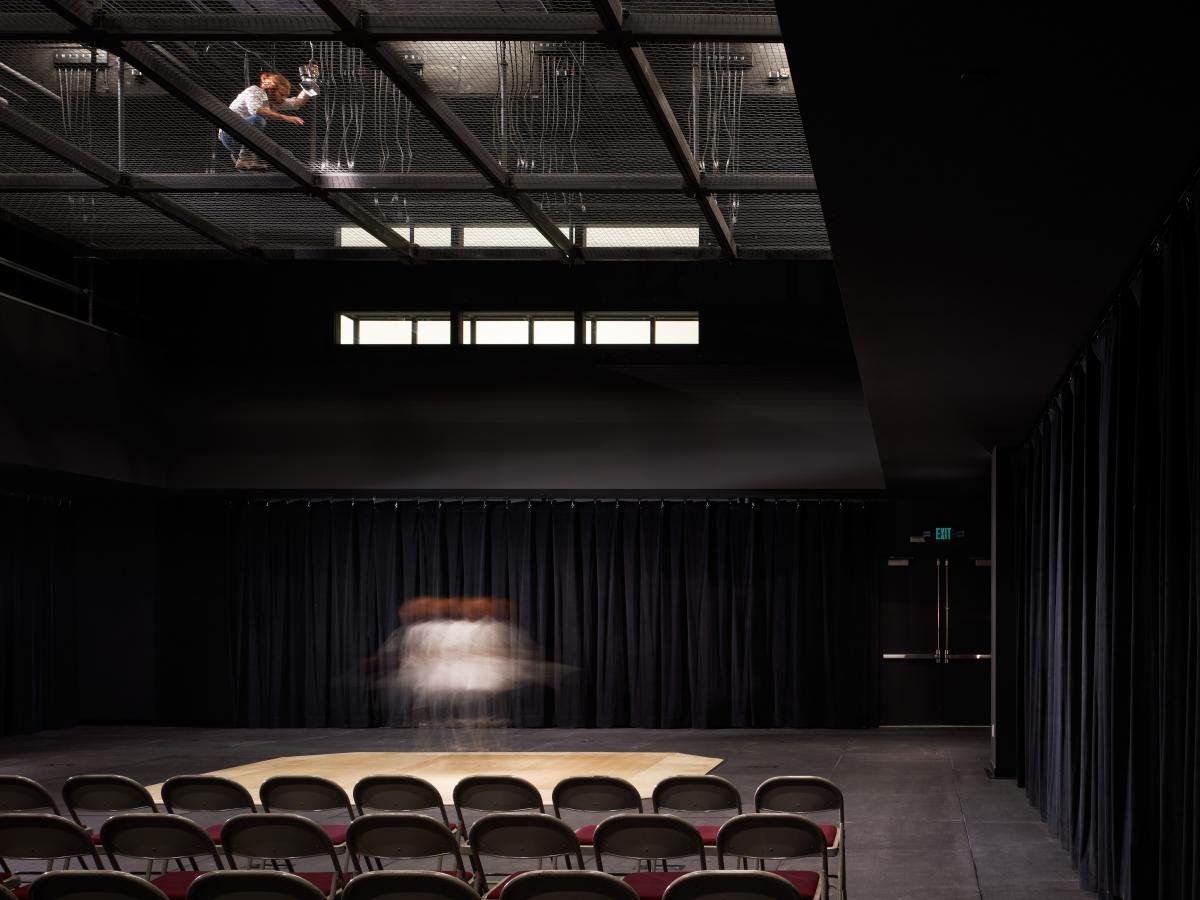 Located in the Contemporary Arts Center, the Experimental Media Performance Lab which is referred to as the xMPL, is a state-of-the-art 4,000-sq.-ft. performance space has been built in the "black box" theatre genre. The space boasts a projection room, live media performance space and versatile, reconfigurable seating to afford the audience a close-up, intimate experience. In the model of the RedCat Theater adjacent to Disney Hall in Los Angeles, the space has the latest technological capabilities to facilitate live and streamed performances, at least some of which will be transmitted via the Internet into other spaces across the country or the world. The intent here is to provide a space that supports the presentation of work that combines elements of all of the art forms, with enhanced support for video, spatial acoustic experimentation and interactivity.
Coup de Comedy Festival 2018
May  9-12, 2018
All welcome to over 30 FREE Events & Performances
For reservations and calendar updates go to:
UC Irvine's Improv Revolution (iRev) continues its tradition of The Coup de Comedy Festival 2018, a 4-day celebration of free fun for the community, featuring some of the best comedic talent in the world. iRev is an improvisational ensemble composed of undergraduate students from UC Irvine's Claire Trevor School of the Arts (CTSA). This year's festival will be May 9-12, 2018 in the Little Theatre, Nixon Theatre, Winifred Smith Hall, xMPL, and other workshop spaces at CTSA.
Admissions to ALL events, workshops, and performances are free, however, reservations are required because of limited seating in each venue. Early sign-ups are highly encouraged; a limited number of walk-up seats will be available at every event but are not guaranteed.
The Claire Trevor School of the Arts is located at 4000 Mesa Road, Irvine, CA  92617. For maps, driving directions and parking information go to www.arts.uci.edu/directions. 
May 9 - 8:00 pm
,
May 10 (All day)
,
May 11 (All day)
,
May 12 (All day)
View this Event