Little Theatre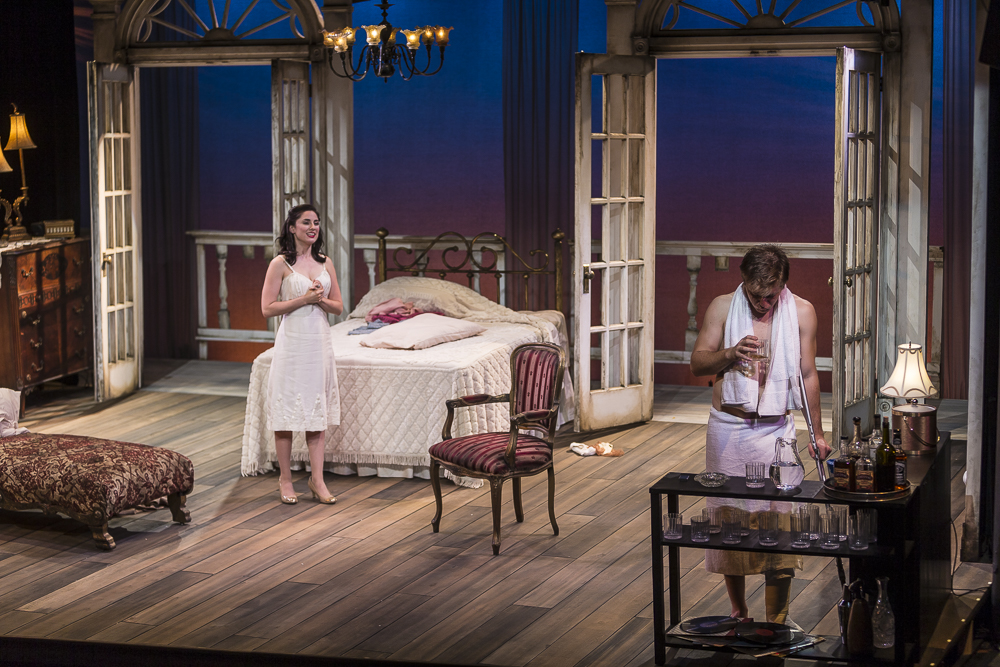 2014 Cat on a Hot Tin Roof - Photo by Paul R. Kennedy
The Little Theatre is the original theatre for the UCI School of the Fine Arts built in 1965. It is located in Humanities Hall across from the main Arts campus and seats 165. The Department of Drama utilizes the theatre for a variety of its stage productions plus many of the student workshops and events.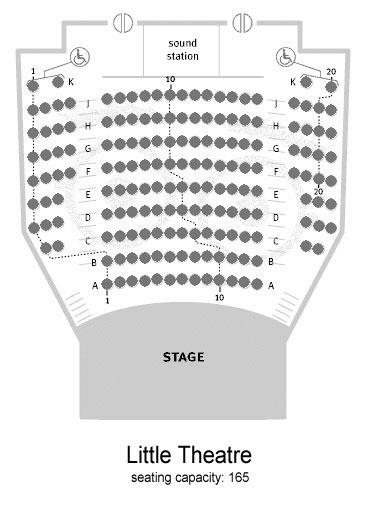 The Importance of Being Earnest
Written by Oscar Wilde
Directed by Shishir Kurup
 
December 1 - 9, 2018
The Little Theatre
This Victorian farce is much more than a comedy of crossed wires and mistaken identity. As a closeted gay man in Victorian England, author Oscar Wilde deftly infuses deception into the plot of Earnest as a mirror of the deception he was forced to live. In retrospect, the work is both a comic masterpiece and a brilliant encoding of "the love that dare not speak its name."
Performances:
Evenings: Dec. 1, 6, 7, 8 at 8:00 p.m.
Evening: Dec. 5 at 7:30 p.m.
Matinees: Dec. 2*, 8, 9 at  2:00 p.m.
Tickets:
General $18
Seniors, Groups 10+, UCI Faculty & Staff $15
Art Subscribers $14
UCI Students & Children under 17 $11
*Ticketholders: Please join us for a post-performance TalkBack with the creative team and cast.
Shuttle services will begin one hour before showtime and will meet patrons on Level Two (Mesa Road street level) of the Mesa Parking Structure, by the elevator. Advance notice is appreciated, but not required.  For additional information, please call the Arts Box Office (949) 824-2787 or email artstix@uci.edu.  (Schedules are subject to change. See posted schedule at http://www.arts.uci.edu/shuttle)
UCI Drama – 2018/19 Season
"Against All Odds"
History provides countless examples of individuals, communities, and nations facing desperate, unjust, and even seemingly impossible circumstances; yet somehow, time and again, they find the will and the means to overcome. These are the stories that make great theatre, and indeed, that keep us personally inspired and hopeful in difficult times. As citizens of this particular sociopolitical moment, when we are bombarded from every outlet to the brink of despondent apathy, we invite you to join us in living journeys of those who were faced with substantial adversity, but survived – and thrived – against all odds.
- Gary Busby, Drama Chair/Producing Artistic Director
December 1 - 8:00 pm
,
December 2 - 2:00 pm
,
December 5 - 7:30 pm
,
December 6 - 8:00 pm
,
December 7 - 8:00 pm
,
December 8 - 2:00 pm
,
December 8 - 8:00 pm
,
December 9 - 2:00 pm
View this Event
Buy Tickets