Ed Moses: Cross-Section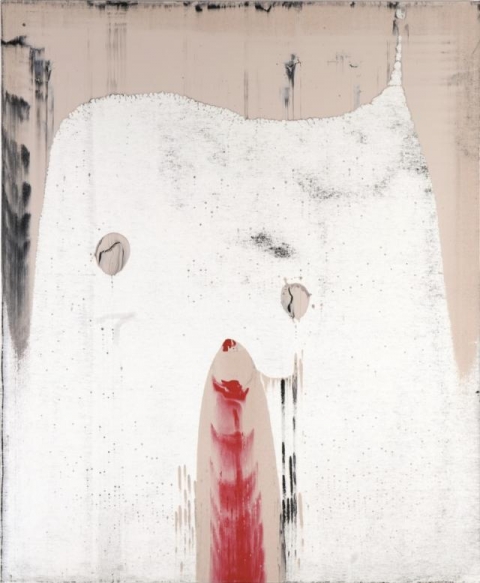 Ed Moses: Cross-Section
October 10 - December 13, 2014
Opening Reception: Oct. 11, 2:00 – 5:00 pm
Curated by Kevin Appel & Juli Carson
The University Art Galleries (UAG) will mount a retrospective exhibition of paintings by Ed Moses, utilizing all three galleries and featuring works from the 1970s to the present. Cross-Section will trace the common thematic thread binding Moses's prolific and continuous act of painting. In so doing, the philosophical continuity of the artist's disparate visual strategies will be framed, strategies the artist has repeated and contradicted, as his investigation into the painted form has changed direction or reversed course over the past 5 decades. The curatorial perspective, in turn, will provide a rhizomatic framework to Moses's oeuvre – a genealogy of these strategies – in place of the conventional, chronological account typically used by institutions to situate an artist's work within historical movements alone. An accompanying exhibition catalogue, featuring dynamic color plates of the work and scholarly essays by the curators as well as the legendary art historian Barbara Rose, provides the cultural context for Moses's mutational practice.

Contemporary Arts Center Gallery, University Art Gallery, and Room Gallery
Gallery Hours: Tuesday - Saturday from 12:00 – 6:00 pm
Free Admission. Public is Welcome.
image: Puty, 2006
Visit the University Arts Gallery Page
Visit the Peter Blake Gallery to see Ed's new works through October 25.
Dates:
October 10, 2014 (All day)
October 11, 2014 - 2:00 pm