Cyber Monday Sale 2019
Offering student price tickets to EVERYONE on Monday, December 2, 2019 *.
 
CYBER MONDAY SALE
Discounted Tickets *
 
Thank you for continuing to support the arts at the Claire Trevor School. Please enjoy steep discounts on many of our remaining shows this season ... only on December 2nd for "Cyber Monday". Tickets are available online at the youth/student rate for EVERYONE, for most events. We look forward to seeing you on campus!
 
* OFFER VALID 12:01AM TO 11:59PM ON MON., 12 - 2 - 2019 ONLY | GOOD WHILE TICKETS LAST | FOR SALE ONLINE ONLY: WWW.ARTS.UCI.EDU/PROMOS > CODE: CYBER | SUPPORT: ARTSTIX@UCI.EDU OR 949-824-2011 | $3 FEE PER TRANSACTION | NO REFUNDS ON PREVIOUS PURCHASES
---
DANCE
---
DRAMA
---
MUSIC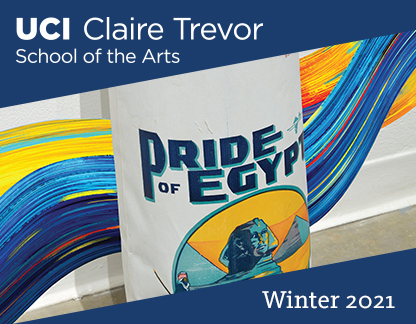 CONNECT - Winter 2021
 
More Information
About CTSA​
Giving