Robert Cohen Theatre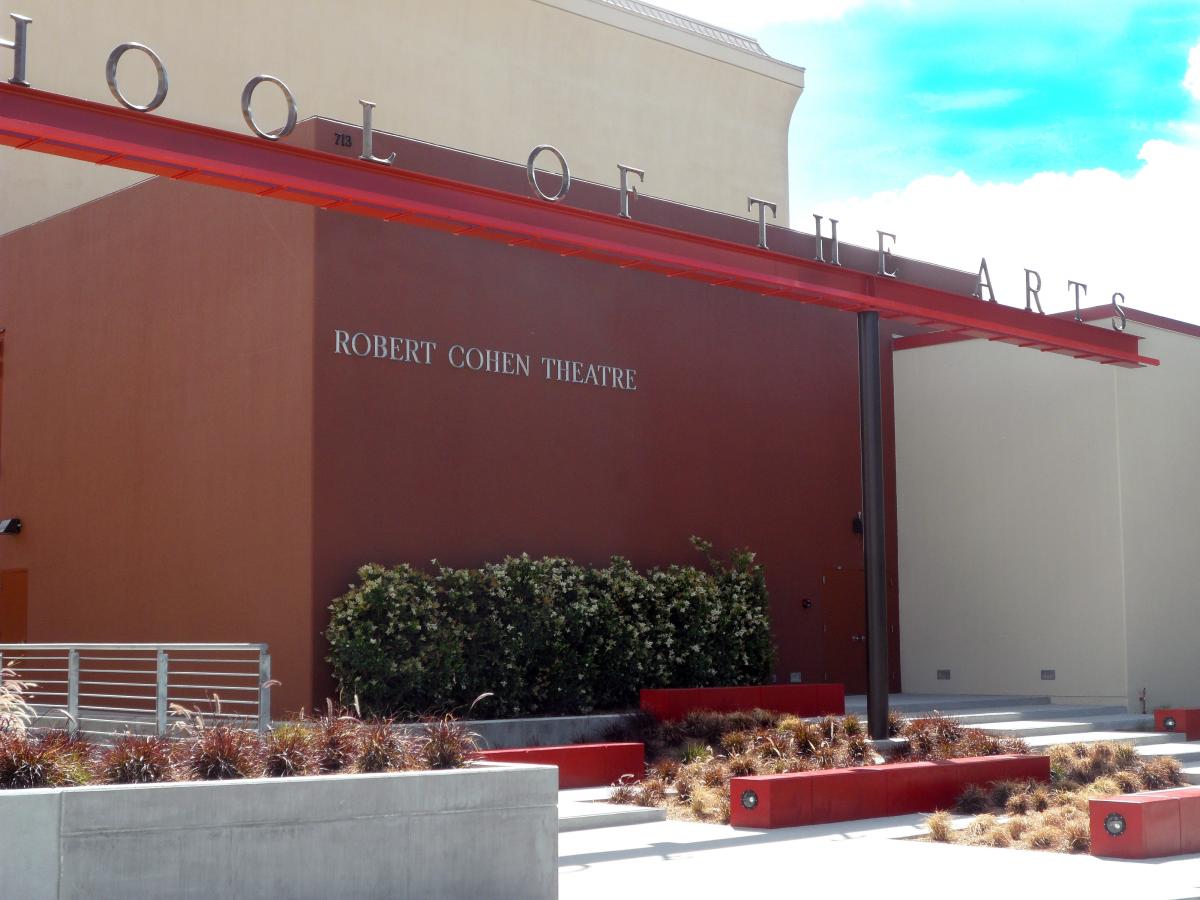 Formerly known as the Studio Theatre, the Robert Cohen Theatre was renamed in honor of founding faculty member and Claire Trevor Emeritus Professor of Drama Robert Cohen. The theatre is a 47' x 47' (approximately) black box theatre with no standard seating layout so that the theatre can be a proscenium, thrust, arena space, etc. The black-box theatre is a flexible space that can be configured for a variety of productions. Maximum seating capacity is 96.
The Survival Project
Written and Directed by Mihai Măniuțiu

January 25 - 27, 2019
Robert Cohen Theatre
This original work by Mihai Măniuțiu was inspired by The Green Book, a travel guide for African American motorists, published annually between 1936 and 1966. Măniuțiu has used this historical work as inspiration for an original dance-theatre performance piece that explores exclusion and provides a survival guide for those who, given the odds stacked against them, "should not survive."
Performances:
Evenings: Jan. 25, 26 at 8:00 p.m.
Evening: Jan. 27 at 7:30 p.m.
Matinees: Jan. 26, 27* at  2:00 p.m.
Tickets:
TICKETS ON SALE AUGUST 28
General $18
Seniors, Groups 10+, UCI Faculty & Staff $15
Art Subscribers $14
UCI Students & Children under 17 $11
*Ticketholders: Please join us for a post-performance TalkBack with the creative team and cast.
UCI Drama – 2018/19 Season
"Against All Odds"
History provides countless examples of individuals, communities, and nations facing desperate, unjust, and even seemingly impossible circumstances; yet somehow, time and again, they find the will and the means to overcome. These are the stories that make great theatre, and indeed, that keep us personally inspired and hopeful in difficult times. As citizens of this particular sociopolitical moment, when we are bombarded from every outlet to the brink of despondent apathy, we invite you to join us in living journeys of those who were faced with substantial adversity, but survived – and thrived – against all odds.
- Gary Busby, Drama Chair/Producing Artistic Director
January 25 - 8:00 pm
,
January 26 - 2:00 pm
,
January 26 - 8:00 pm
,
January 27 - 2:00 pm
,
January 27 - 7:30 pm
View this Event
Buy Tickets