Guest Artist Aiyun Huang Joins The Gassmann Electronic Music Series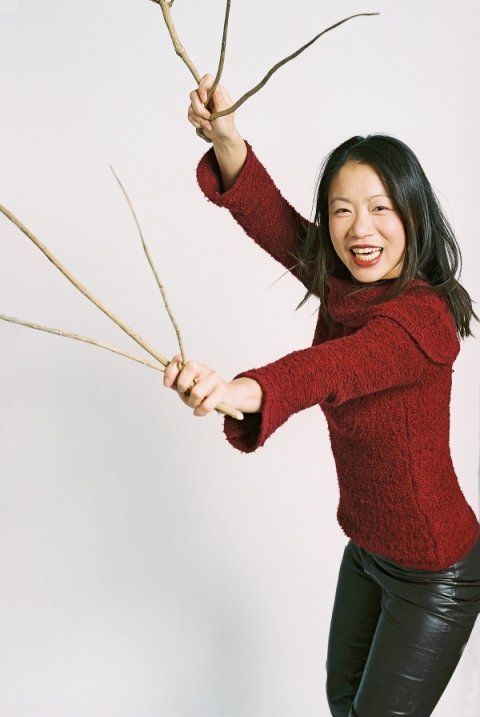 IRVINE, Calif. (January 23, 2015) – The Gassmann Electronic Music Studio in the Claire Trevor School of the Arts (CTSA) at UC Irvine presents Wired Percussion: A concert of music for percussion and computers by Aiyun Huang, Friday, January 30, 2015 at 8:00 p.m. in Winifred Smith Hall on the UCI campus. Admission is free and open to the public.
Ms. Huang will also give a lecture titled "Interactive Improvisation - Percussion and Computer" Thursday, January 29, 2015 on the CTSA campus in the Music and Media Building, Room 216 at 11:00 am, free and open to all. She'll discuss her collaborations with computer and media artists, previewing the technological bases underlying two of the works she will perform in the Friday concert.
Born in Kaohsiung, a southern city of Taiwan, Aiyun Huang holds a Doctor of Musical Arts and Master of Arts degree from the University of California, San Diego and a Bachelor of Arts degree from the University of Toronto. Between 2004 and 2006, she was a Faculty Fellow at UCSD. She currently holds the position of Associate Professor in Percussion at the Schulich School of Music at McGill University in Montreal, Canada.
Aiyun enjoys a musical life as soloist, chamber musician, researcher, teacher and producer. Her past highlights include performances at the Victoria Hall in Geneva, Weill Recital Hall in New York, Los Angeles Philharmonic Orchestra's Green Umbrella Series, LACMA Concert Series, Holland Festival, Agora Festival in Paris, Banff Arts Festival 7éme Biennale d'Art Contemporaine de Lyon, Vancouver New Music Festival, CBC Radio, La Jolla Summerfest, Scotia Festival, Cool Drummings, Montreal New Music Festival, Centro Nacional Di Las Artes in Mexico City, and National Concert Hall and Theater in Taipei. She is a founding member of Canadian trio Toca Loca with pianists Gregory Oh and Simon Docking. Aiyun has commissioned and championed over 100 works in the last two decades working with composers internationally.
This concert is an event in the eighteenth season of the Gassmann Electronic Music Series at UCI. For more information about the series, visit http://music.arts.uci.edu/dobrian/gemseries
Times Higher Education ranked UC Irvine first among U.S. universities under 50 years old and fifth worldwide. Since its founding in 1965 as one of UC Irvine's original schools, the School of the Arts (renamed for actress Claire Trevor in 2000) has become one of the nation's leading educators in visual and performing arts. Recently awarded "Best Arts Organization" in Orange County by the Coast Community Awards, the School offers undergraduate and graduate degrees in Art, Dance, Drama and Music, a minor in Digital Arts, and one of the few university doctoral programs in Drama.  The Claire Trevor School of the Arts is located at 4000 Mesa Road, Irvine, CA  92617. For more information, please visit us at www.arts.uci.edu. For maps, driving directions and parking information go to www.arts.uci.edu/directions.
Press photos are available at http://www.aiyunhuang.com/