Molly Lynch's National Choreographers Initiative to Receive National Endowment for the Arts Grant
Molly Lynch's National Choreographers Initiative to Receive National Endowment for the Arts Grant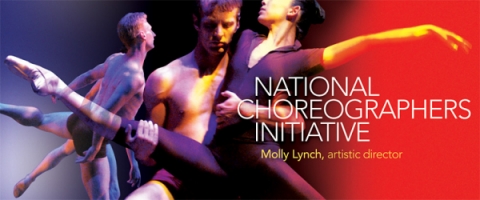 Through its grant-making to thousands of nonprofits each year, the National Endowment for the Arts (NEA) promotes opportunities for people in communities across America to experience the arts and exercise their creativity.
In the second major grant announcement of fiscal year 2015, the NEA will make a $20,000 award to Irvine Barclay Theatre in support of the National Choreographers Initiative. The NEA will make 1,023 awards totaling $74.3 million nationwide in this funding round.
NEA Chairman Jane Chu said, "The NEA is committed to advancing learning, fueling creativity, and celebrating the arts in cities and towns across the United States. Funding these new projects like the one from Irvine Barclay Theatre and the National Choreographers Initiative represents an investment in both local communities and our nation's creative vitality."
Molly Lynch, NCI's founder and artistic director, commented, "It is gratifying that the NEA has recognized the National Choreographers Initiative and its value to the dance community in allowing choreographers to create new work without restriction and reliance upon a commission." Anne Nutt, Chair of the NCI Advisory Committee added, "This grant will allow us to enhance NCI's production values and gain greater recognition for the project nationally."
Irvine Barclay Theatre provides nonprofit status and administrative support for the National Choreographers Initiative and hosts the public showing at the end of the project. Doug Rankin, president of Irvine Barclay Theatre, remarked "Local community dance supporters approached me more than twelve years ago about developing a southern California project to develop new dance works. It was fortunate that the Barclay was able to step up and provide support for what has become the National Choreographers Initiative. This grant allows us to continue the work of supporting choreographers who will be the future of this art form."
The National Choreographers Initiative was developed to promote the creation and production of professional dance. It engages outstanding choreographers from around the United States and provides a laboratory environment where choreographers can make new work as well as experiment and develop their craft. NCI also provides an opportunity for the southern California community to be a part of the process of creating new contemporary ballets and seeing these works performed for the very first time.
Artistic Director Molly Lynch selects four choreographers, as well as sixteen professional dancers from ballet companies across the country, to participate in this intensive 2-3 week process. NCI has brought 44 choreographers to California to develop new works. Many of the pieces begun here have gone on to be performed elsewhere in the U.S. and abroad. The project culminates in a public works-in-progress showing that invites the audience at the evening's end to ask questions and learn about the creative process.
The 2015 project runs July 6-26 with a public showing at the Barclay on July 25, 2015 at 8pm.  The four choreographers will be Nicolas Blanc, Norbert De La Cruz III, Jimmy Orrante, and Sarah Tallman. For more information about the choreographers go to: http://pitch.pe/1H8FAe5.  Tickets are now on sale at www.thebarclay.org 
Molly Lynch is an award winning choreographer and artistic director, with over 35 years of experience creating, producing, and presenting dance. She is currently an Associate Professor of Dance in the Claire Trevor School of the Arts at the University of California, Irvine. She teaches ballet, pointe, partnering, ballet repertory, senior seminar and arts management. Ms. Lynch is the Founder and Artistic Director of the National Choreographers Initiative.   http://nchoreographers.org/
Story:
Karen Drews Hanlon, Director of Communications
Irvine BarclayTheatre