UCI ILLUMINATIONS: Music in Motion 2016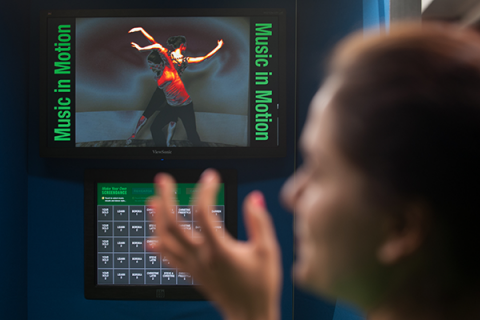 Music in Motion
October 12 - 20, 2016
10:00 am - 5:00 pm
UCI Student Center, Crystal Cove Lobby
In collaboration with UCI Illuminations and The Pacific Symphony
Visit John Crawford's interactive dance project at the UC Irvine Student Center's Viewpoint Gallery (at the Crystal Cove Auditorium lobby) October 12 - 20, 2016, sponsored by UCI Illuminations, the Chancellor's Arts & Culture Initiative.
A public art installation developed in collaboration with Pacific Symphony, and featuring contributions from faculty and students in the Dance, Music and Drama departments, Music in Motion is a live online "video booth" designed for community locations. In the booth you dance to musical accompaniment along with trained performers on the screen to create artistic dance and music videos that become part of the exhibit and contribute to an online presence.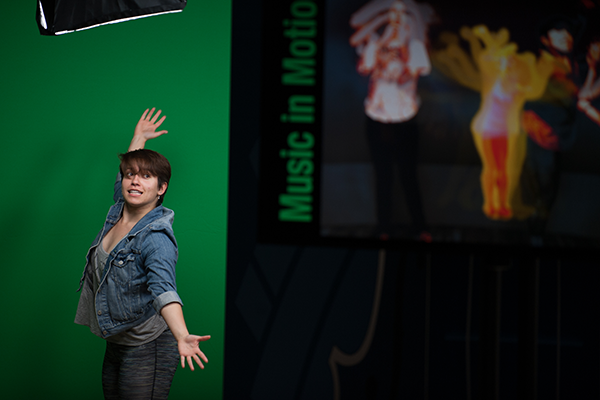 Entering the Music in Motion booth, you choose from a library of recorded music clips, then view and interact with dance demonstration sequences on video. Once you've selected the music and dance clips, you can choose to record yourself dancing along. You see yourself transformed through a variety of evocative and intriguing visual effects, accompanying and inspiring you as you move.
The recorded movement sequences, along with the visual effects generated by the system, are stored and subsequently played back in a continuous dance and music montage selected from all the clips recorded in the Music in Motion booth over time, resulting in a continually growing representation of participants and their contributions to the public art project through movement. In addition to being presented within the exhibit, selected clips can be posted to video sharing sites, contributing to an evolving online presence reflecting diverse participants and their participation in the Music in Motion project.
Music in Motion is based on Active Space, Prof. Crawford's intermedia performance system custom-built to investigate embodied human-computer interaction through movement and other forms of dynamic expression. His research in this area connects body-centered practices in dance, music and theatre with innovative methods for expanded media performance and responsive system design.
Free admission.
(Photo credit: Steve Zylius, Strategic Communications)
More information: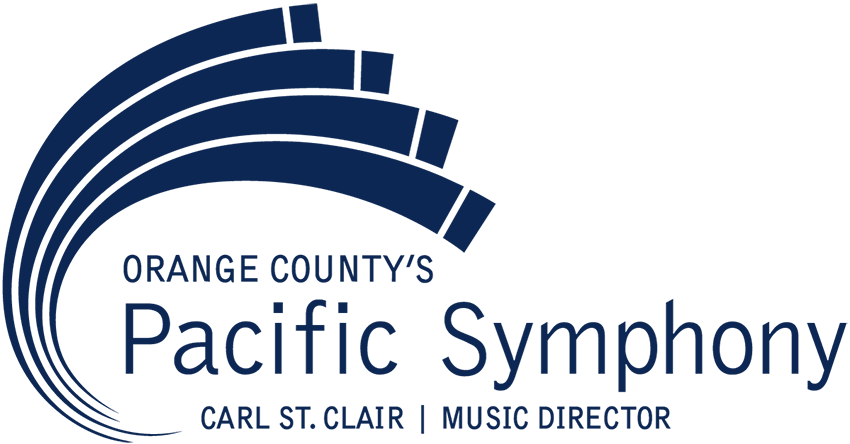 Dates:
October 12, 2016 - 10:00 am