THE TELEMATIC PROJECT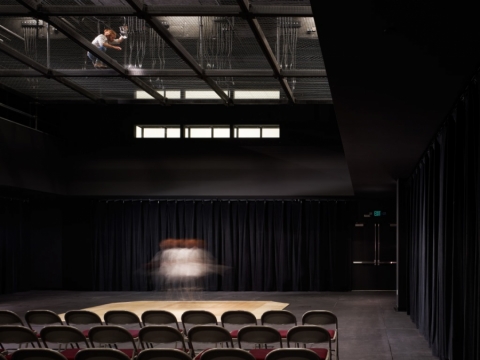 THE TELEMATIC PROJECT
April 14-16, 2016
By: Tira Palmquist
Producer: Vincent Olivieri
Smoke Front
Director: Phil Thompson
xMPL (Experimental Media Performance Lab)
Fire Road
Director: Lia Fakhouri
Calit2 (California Institute for Telecommunications and Information Technology), EVoKE Lab, Second Floor
Two casts of actors on campus, separated in space but connected by high-speed internet, act in a play about two groups of people, themselves separated by distance, react to a natural disaster. Join us in either audience (or both!) to be a part of a new synthesis of theatre and technology. (This performance is a workshop of a work in progress).
Evenings: April 14, 15            8:00pm
Matinees: April 16                 2:00pm
Please join us for a post-performance TalkBack with the creative team and cast.
Free admission. Public is welcome.