BURDEN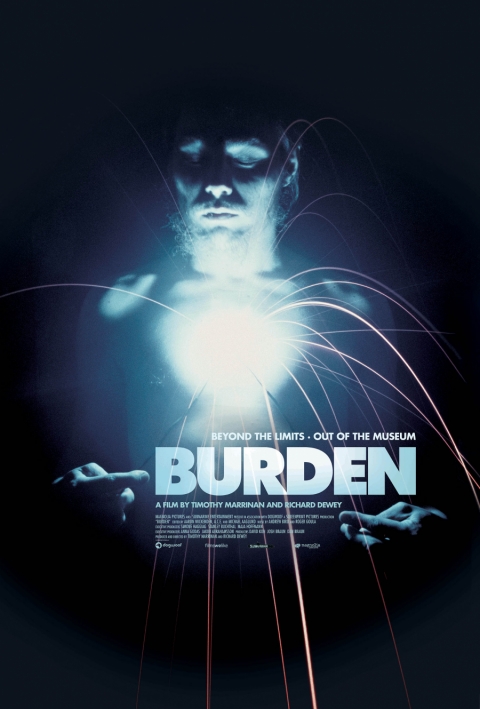 BURDEN
A film by Timothy Marrinan & Richard Dewey
Monday, June 5, 2017
6:00 p.m.
McCormick Screening Room
Humanities Gateway 1070 (Building 611 on campus map)
FREE Screening
Chris Burden guaranteed his place in art history in the 1970s with a series of often dangerous and at times stomach-churning performances. After having himself shot in Santa Ana, confined to a locker for five days in Irvine and crucified on the back of a VW bug in Venice, Burden reinvented himself as the creator of truly mesmerizing installations and sculptures, from a suspended gigantic flywheel that seemingly spins on its own to an assemblage of illuminated, antique streetlights outside the Los Angeles County Museum of Art, Urban Light (2008), which has become one of Los Angeles' most photographed and iconic symbols. In BURDEN, Timothy Marrinan and Richard Dewey look at the artist's work and private life with an innovative mix of still-potent videos of his 70s performances, personal films and audio recordings, latter day footage at his Topanga Canyon studio and comments from friends, fellow students, colleagues and critics, all peppered with Burden's thoughts and musings from throughout the years.
Run time: 90 minutes
Official Selection
2016 Tribeca Film Festival
2016 Edinburgh International Film Festival
Presented by Magnolia Pictures
Acknowledgements: Clay Dollarhide
Sponsored by UCI Department of Art
Co-sponsored by UCI Department of Film and Media Studies
More on BURDEN: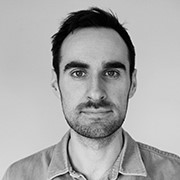 TIMOTHY MARRINAN (DIRECTOR)
Tim Marrinan is a documentary filmmaker based in the UK. His past work has often focused on aspects of art and culture and he's drawn to stories with compelling characters and strong visual appeal. BURDEN is his first feature documentary. He studied film and social theory at Harvard University.
Tim Marrinan director of BURDEN, a Magnolia Pictures release. Photo courtesy of Magnolia Picture
RICHARD DEWEY (DIRECTOR)
Richard Dewey is a writer and filmmaker based in Los Angeles. His student film, The Leisure Class, was recently turned into a feature film produced by Matt Damon and Ben Affleck as part of Project Greenlight, which was won by Rich's classmate Jason Mann. Dewey has worked as a freelance writer for RollingStone.com, Ralph Lauren Magazine, Whitewall Modern Painters and also spent six months as the Marjorie Dean correspondent writing for The Economist at their London headquarters. He has an MFA in Film from Columbia University.
Richard Dewey director of BURDEN, a Magnolia Pictures release. Photo courtesy of Magnolia Pictures.
Read the interview with Directors Tim Marrinan and Richard Dewey